RGCSA-GEN: SUMMIT General Project Packet
Product type: Parent Resource
Format: Other
Dimensions:
Pages:
Lessons:
For Use with Ages: Elementary all grades (ages 6-12)
Equips: 1 Child
The SUMMIT Project Awards General Packet contains six golden lapel pins to award your child for completing online projects.
Your child will love these high quality medallions and will work hard to earn them. For more information on SUMMIT Project Awards, click here.
NOTE: Choose this packet if your child will be completing Achievement Projects across all groups and topics.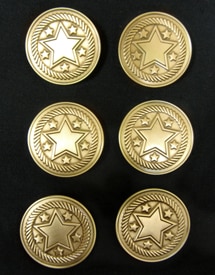 (click for large alternate image)
Price: $19.95
65
InvtPart