AVLT: My Volcano Adventure- Teacher Guide
Product type: Teacher Guide
Format: Physical Book only
Dimensions: 8" x 10.25"
Pages: 96
Lessons: 13
For Use with Ages: Elementary all grades (ages 6-12)
Equips: 1 Teacher
Let the adventure begin! Each leader guide provides everything you need to take kids on an adventure they will never forget! Includes access to digital files and videos.
Newly revised and updated!
Appropriate for both ages 6-9 and 9-12.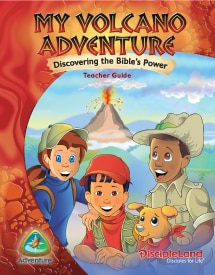 (click for large alternate image)
Price: $11.95
1382
InvtPart